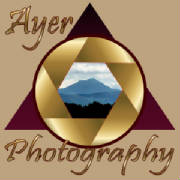 Would you like more information?
Do you have questions that we have not answered on
our website
?
Please do not remain in the dark or make assumptions that we are just like everyone else. We would simply love to meet you, get to know you, and answer any question you may have. While you may want to know some of the technical or financial aspects of our photographic-related services in your selection process, we also realize there are emotional factors as well. Do we "fit" with your personalities, and do we "get" what you are looking for in preserving a certain precious memory or life-event, or in creating a very personal work of art to adorn your home - and tell your very personal story? These questions can usually be answered best with a face-to-face meeting.
We would love to meet you and let you take your time to get to know us.

So we encourage you to make an appointment to come and see us! Such initial meetings are free and without obligation. We fully realize that one size - one style - does not fit all - but when the "fit" is right - it not only makes the photo session(s) more fun for you and us, but from our considerable experience, it will make a big difference in the resulting photographs. Whether you realize or not, you will photograph much better when you have a positive relationship with the person taking the photograph.


So give us a shout using one of the forms linked below if you have any questions about us, our services, or our products.

Request For Information

For Weddings, CLICK HERE

For Portraits, CLICK HERE

For Events, CLICK HERE

For all other inquiries, simply fill out and send the form below.

85 Midnight Pass

Colchester, Vermont 05446-1922


Or by phone by dialing:

Phone: (802) 338-9193

Mobile: (802) 578-2231