Thank you for your interest in Ayer Photography of Vermont. As the technology, and social networking in particular, has advanced we no longer publish a physical newsletter.
Instead, we have established three (3) new channels of communication to update our fans and customers on new features and promotions at Ayer Photography of Vermont.
For the most up to date highlights, we invite you to follow @AyerPhotoVT on Twitter.

For a little more information, pictures, updates, and other features, as well as links to new content, we recommend you LIKE the Ayer Photography of Vermont page on Facebook.
The most complete replacement for our newsletter, is our
BLOG
. Here you can access, not only our latest news, but also all of our previous articles on a variety of topics, including several wedding summaries. To subscribe and have our updates show up in your browser, click on the RSS feed link in the upper left hand corner -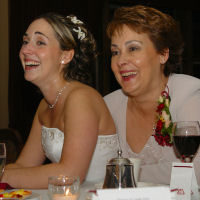 On the other hand, if you simply prefer pen and paper, you may also write us and we will be happy to answer your questions. Our regular mailing address is:
Ayer Photography
85 Midnight Pass
Colchester, Vermont US 05446-1922


Alternatively, you may phone us directly at the following Vermont number:
Phone: (802) 338-9193