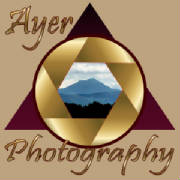 YOUR STORY IN YOUR STYLE
No matter what your style Ayer Photography will blend modern and traditional modes of expression in photographs to tell your story in a unique record that will be treasured for years to come.
To this end we offer a wide variety of options to display your photographs. From a wide variety of wall decor, to all sizes of simgle prints and enlargements, to press-printed Proof books, to our best-selling fully custom contemporary premium flush-mount albums, to our more budget-conscious PhotoBooks with special hinged lay-flat pages. No matter what your artistic taste, we have an offering that is sure to "tell" your story perfectly.
For those customers that want the best that current album technology has to offer, we offer our Champagne Flush-Mount Album Collection.
THE CHAMPAGNE FLUSH-MOUNT ALBUM COLLECTION
Introduced in February of 2013, our newest and highest quality album is our Champagne premium flush-mount album collection. These albums feature the premium quality of a traditional album, but the look and feel of the more contemporary flush-mount album. Our fully custom photographic collages are printed on double-weight Luster photo paper and then flush-mounted without mats on rigid pages that open flat. When open flat, the gutter between facing pages is an industry-leading mere 1 mm, enabling true two-page panoramas.
The truly unique feature of these stunning albums is the metal aluminescent covers. Cover images are created by embedding dyes directly into the aluminum base to create a truly brilliant image with no loss of details in the highlights or shadows. The spine is reinforced with a ribbed wood block and wrapped in leather all the way around the back cover. There are 15 choices of color for the leather shown below.
Like our other album collections, this exquisite flush-mount album is available in multiple size sets -- 12-inch x 12-inch for the Bride and Groom, exactly scaled duplicates at 10-inch x 10-inch for the Parents, an 8-inch x 8-inch for other close relatives and friends. Each Champagne Album may have forty (40), fifty (50) or sixty (60) pages (sides).
Final Champagne Albums are delivered in a custom made Boutique Book Bag of upscale and smooth white fabric with a raised black velvet damask design. It has a black satin inside liner and a black knot closure.
The Leather Color Choices for our Champagne Album collection are shown below.