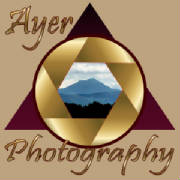 YOUR STORY IN YOUR STYLE
Each album and PhotoBook style we offer was selected to give our customers the widest practical range of options and selectable features. This enables them to select an album and feature set that best suits their artistic style and best tells their story in their unique style.
THE PROVENCE PANORAMIC ALBUM COLLECTION
Introduced in November of 2012, our second newest album is our Provence Seamless Panoramic flush-mount album collection. These albums feature the look and feel of the a contemporary flush-mount album, but are created by mounting press-printed panoramic prints to the page, and then binding without a gutter. Each two-page spread is creased at the binding without cutting, hence, no gutter. The page spreads are printed on Satin paper and given a UV coating.
The front padded covers of these beautiful albums are custom images with a luster finish and stiched to Aviator leather which wraps to the spine and back cover. The result is a beautiful album that is more robust than a photobook, but a little lighter build than our more robust Bordeaux album.
Like our other album collections, this exquisite flush-mount album is available in multiple size sets -- 12-inch x 12-inch for the Bride and Groom, exactly scaled duplicates at 10-inch x 10-inch for the Parents, an 8-inch x 8-inch for other close relatives and friends. Each Provence Album may have forty (40), fifty (50), or sixty (60) pages (sides).
Final albums are delivered in chocolate 100% satin Boutique Book Bags with matching liners and ribbon closures.