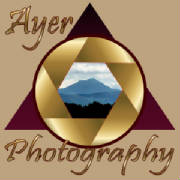 YOUR STORY IN YOUR STYLE
For each Folio, we offer two color choices and a wide variety of matting options to enable you to customize them to your unique set of photographs so that they tell your story in your style.
FLORA PROFESSIONAL FOLIOS -- TWO & THREE PANEL
For formal table-top portrait display, we offer Flora Professional Folios. They are available with either two or three 12" x 12" panels. Each panel has a padded back and utilizes the same mats as the Imperial 12x12 EMPRESS album (48 layouts shown below to choose from).
Handsomely crafted and designed with attention to detail, these specialty Folios frame a wide variety of photograph sizes. The covers and mats are available in two color schemes:
Medallion: Black with Black trim
Pearl: Ivory with Gold trim
The largest matted picture these Folios can display is approximately 10" x 10". Each panel can hold 1 to 4 photographs in varying combinations depending on the mats selected for each panel.
MAT SELECTION FOR 12" x 12" FOLIOS
There are 48 choices of mats to enable display of a wide array of photograph sizes in varying combinations. These mats allow display of pictures ranging is size from 10" x 10" down to about 3.5" x 5".
Mats are available in two color styles:
Medallion: Black with Black Trim
Pearl: Ivory with Gold Trim
The available selection for the layouts of the mats is as follows: