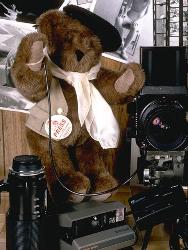 Gallery Link Page for:
The KidSafe Collaborative
20th Annual Awards Luncheon
Doubletree Hotel, South Burlington, VT
April 14, 2009
Using the links below you can view the final images from Ayer Photography from the event. From the image gallery, you will also be able to order prints, enlargements, canvas wraps, and a variety of photo merchandise.
To enter the image gallery, click on the following link:
To enter the publicity photos gallery, click on the following link and use the password provided by the photographer:
To review the photos from the 2008 KidSafe Collaborative Awards Luncheon, click on the following link:
The mission of the KidSafe Collaborative is to engage agencies, community groups and individuals to work together to improve our community's response to child abuse and neglect.
The KidSafe Collaborative strengthens services and fosters cross-system collaboration among human services agencies and the criminal justice system to improve results for child victims of abuse and neglect and their families.
KidSafe Collaborative works to improve the safety and well-being of children in Chittenden County by enhancing collaboration among more than 25 partners involved in community child protection and safety.
To find out more information about the KidSafe Collaborative visit their website at http://www.kidsafevt.org