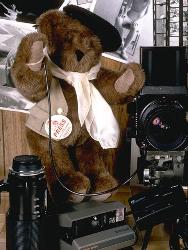 As the final step in our design process for Contemporary Tuscany Premium Flush-Mount Albums or Bristol Premium Press Printed PhotoBooks we post the album / PhotoBook design at ApproveMyAlbum.com. Here you can do a final review and suggest changes as needed or desired. When you are completely happy with the final design you may approve the design from this site and release it directly into the production phase.
You have been directed to this page because the Tuscany Album or PhotoBook design, in which you were interested, has not yet been completed and is not yet ready for final review / approval. Your photographer will inform you by email when this link has been activated and provide you with your Approval Password.
Once the Album has been approved and released to production, the password will be changed to be the same as for the image gallery, so that you may share the final design with your family and friends.
To contact us for more information or to ask us a question click on the following link: