Ayer Photography approach to rates and prices:
All services are customizable to meet your unique needs and requirements
An Agreement and Retainer / Deposit are required to reserve date(s) for wedding and other event photography
Proof review and print selection is available over the Internet through a password-protected online photo gallery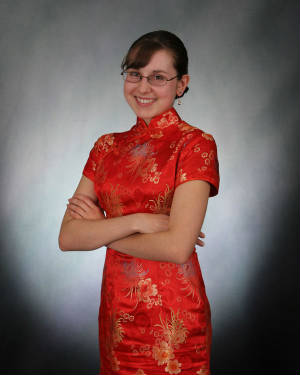 Photo Session Fees:
When purchased alone, general photo session fees for up to two (2) adults and any number of children are $60.00 for the first half-hour per photographer; and $45.00 for each additional half-hour. There is an additional $10.00 fee for each adult subject over two (2).
When purchased with a pre-paid print credit of $250.00 or more, our general photo session fees for up to two (2) adults and any number of children are FREE for the first half-hour; and $45.00 for each additional half-hour.
Returning customers may be entitled to a discount of up to $60.00 off when purchasing a portrait package valued at $95.00 or more, There is a limit of one returning customer discount per customer per calendar year.
There are no restrictions to the number of poses, locations, or outfits for these sessions other than your imagination and time available.
Mileage charges apply only when the round trip between locations exceeds 30 miles.
Special package rates, which bundle pre-committed prints, albums, PhotoBooks, and / or other photo-gifts, apply to all weddings, events, and portrait photo sessions .
We also offer several pre-paid portrait & print packages .
All consultations to understand your needs and desires and develop your custom photo package are always FREE and without obligation.

Print & Photo-Gift Pricing:

Current ala carte pricing for most of our most popular print sizes and various photo-gifts may be viewed in our by visiting our

SAMPLE PROOF GALLERY

. Once the gallery loads, select a picture and click the ADD TO CART button in the upper right corner. This will then give you access to pricing for our more popular print sizes and finishes available for your images. If you select the Merchandise Tab, you can see a variety of photo-merchandise to which your image could be applied with the associated pricing.
While we update our pricing periodically to reflect what are usually increases from our suppliers, these increases will be applied only to new Agreements. We will remain committed to all advance pricing even when it may be over a year prior to the actual event / time of service.
We also run special promotions and discounts from time to time that may not be reflected here or in our online sample gallery. Be sure to ask about our current promotions at the time you book your appointment.

MULTIPLE SESSION PORTRAIT PACKAGES

Looking for photo-packages for multiple portrait sessions? These are sometimes requested by families looking to record a newborn baby's first year in quarterly installments, for example. Give us a call at (802) 338-9193 or send us a note at Info@AyerPhoto.com , telling us what you are looking for and we would be happy to give you a quote.

Click the above link to see a sample proof gallery. If you select one of the pictures in this gallery and then click on the ADD TO CART button that will appear in the upper right corner of the screen, you will be able to view all the most popular prints, enlargements, canvases, etc. that can be purchased with that image along with current ala-carte pricing. If you click on the Merchandise tab, you can see descriptions and prices for a wide variety of available photo-merchandise.