The Job of the Wedding Photographer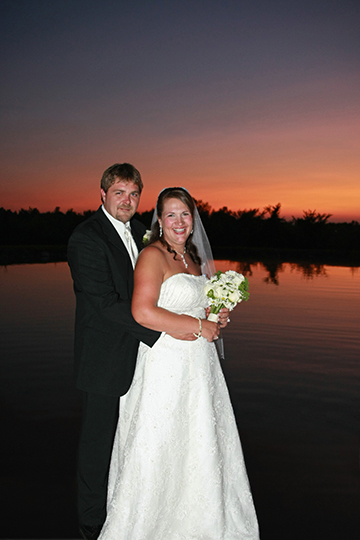 The job of the wedding photographer is not just to make documents of the day's events, but rather to interpret those people and events and to make images that show the caring and love the couple and the family share. While most weddings follow a similar script, the truth is that every wedding is different, and every couple and family has a unique story to be told.
To some extent the
wedding photographer
is at times and to varying degrees involved in
formal portraiture
, design, fashion, glamour,
group portraiture
,
photojournalism
and even architectural photography. All of this must be accomplished under continuously changing lighting and often under pressure to complete each picture quickly, while making him or herself seem nearly invisible and as unobtrusive to the main events of the day as possible.
The real task of the
wedding photographer
involves responsibility -- for portraying emotion through pictures and simultaneously telling a story about the wedding day. This does not mean relying on cliches or forcing people into unnatural positions or awkward poses. Rather, it is about taking what is natural to people and refining it with an eye to color, composition and balance.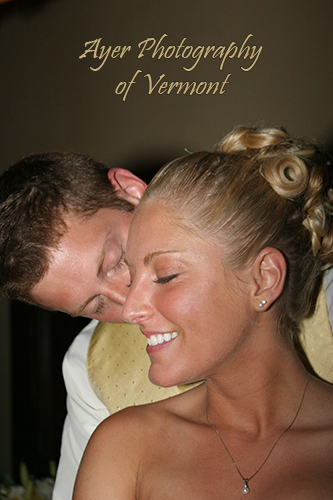 A Tender Candid Moment
There is no one "style" that is right for everyone, and no one pose that fits a situation every time. There is no substitute for timing, instinct, consistency, and the understanding that every part of a photograph has a reason to exist. It is this clarity and understanding that separate the
wedding photographer
from the snapshooter and are why couples still
hire professionals to photograph their weddings
. It is the wedding photographer's "eye," instincts and attention to detail that make the difference.
It is those instincts that find the right balance between high fashion and soft elegance, between traditional poses and candid
photojournalism
, as well as between serious reverence for the moment and outright unbridled joy. Long after the food has been consumed, the
flowers
thrown away or pressed in a book, the
wedding gown
put into storage, and the band has been paid, we understand that it is our photographs that will be left to tell the story of the human experience and the personalities of two unique families coming together for generations to come!



Telling Your Story in Pictures ... As Beautiful As The Memories They Preserve
All images © Ayer Photography - All Rights Reserved