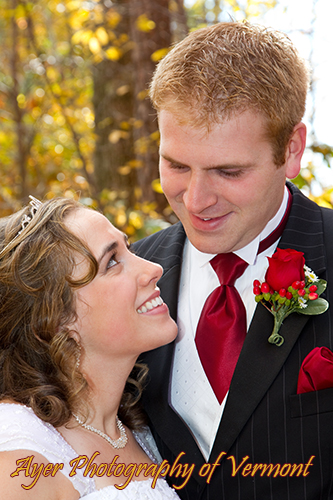 Bride & Groom Meeting On Wedding Day
Wedding photography for us at Ayer Photography is much more than a job. It is a passion for people, pictures, and the emotive stories we can tell about those people and their relationships in beautiful pictures. Our favorite photographs and albums are the ones that tell a story -- a story of real people, in real events or real relationships. As such, we want to get to know our customers and what makes them tick, so that it can be reflected in the images we take of them.
We will be happy to discuss pricing, equipment, backup strategy, coverage options, copyright licensing and so on, but first we like to know if our personalities and style are a good match for yours? Would you like to share almost every moment of one of the most important and emotional days in your life with us - essentially make us a member of your closest family for day? As your photographers on wedding day, we will see more of you than most any of your guests and be the ones responsible for creating some important elements of how that day will be remembered years later.
A recent bride that we photographed wrote:
"Ayer Photography was terrific! Working with the two of you has been amazing -- you were more than just photographers. Your photography was wonderful and beautiful, but you also helped us in so many ways; Linda was a great pillar of support on the wedding day, helped me stay focused and offered words of encouragement when I needed it most; and you were fun, too! You were a God-send!"
We also like variety - it keeps our art fresh and original - so we like meeting and working with new people; and will often seek out new venues and purposely try to book a mix of styles and sizes of weddings in a given year. A key determinant in whether we accept a wedding photo assignment, however, is how well our personalities and "style" fit with those of our prospective customers.
Accordingly, if you are looking for a wedding photographer (in our case, a team of photographers), we encourage you to browse through our galleries, read our backgrounds and photo styles articles on our website, check out some of the articles on our blog and then, if it looks like we would be a good fit for you and your wedding, give us a call at (802) 338-9193 or complete and submit the inquiry form below to start the process and give us a chance to begin to get to know you.
Ayer Photography Wedding Photography Inquiry