Let us tell the story of your wedding in pictures ...
... as special as the memories they preserve.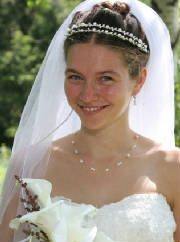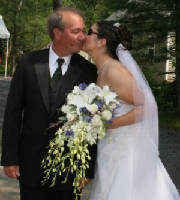 We recognize that your wedding is not just another event to you -- it is your special day, with emotions that are all your own. It will have a style that is unique to you in a myriad of ways, big and small. Our photography will capture and preserve that essence that makes it more than just another wedding -- that makes it YOUR wedding. Check out our galleries for a sample of previous weddings in a variety of locations.
Most couples discover sooner or later that when selecting the perfect wedding photographer involves far more than just looking at beautiful imagery. How they get along with you and your guests, their flexibility, ethics, and business practices all play a role. One of our recent blog postings gives an overview of 10 things you should consider and how Ayer Photography of Vermont stacks up. CLICK HERE to check it out!
Practicing the fine art of casual and
candid photography
in addition to
classic portraiture
, we will blend the latest in digital imaging expertise with traditional modes of expression to create a unique
work of art
that will be treasured by you and your loved ones for generations to come.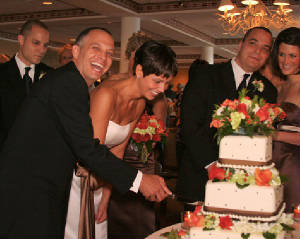 This might take the form of one of our three distinct lines of premium contemporary flush-mount albums, or one of our press-printed photobooks. Some of these photobooks have the latest in heavyweight hinged lay-flat pages and can be used as economical duplicates of a premium flush-mount album.
We also have an awe-inspiring line of stretched gallery wrapped canvases in floating frames that you need to see to fully appreciate. And we offer photo wedding guest books, based on
engagement photos
, that are becoming a very popular alternative to the boring traditional guest sign-in book.
We pride ourselves on our flexibility to give every couple a CUSTOM CRAFTED
wedding photo package
that meets their requirements and budget, while appealing to their artistic sense and taste.
We would love to meet you, get to know you, and then have an opportunity to show you just what we can do. Don't trust the telling of your story of your wedding in pictures to anyone else.



Telling Your Story in Pictures ... As Beautiful As The Memories They Preserve
All images © Ayer Photography - All Rights Reserved